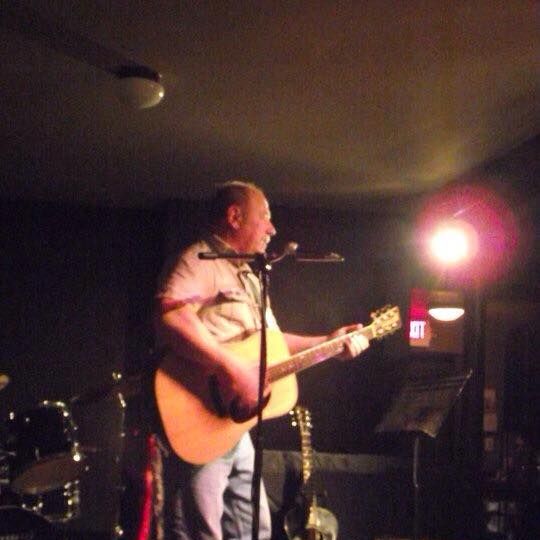 About Jim
Jim started out like every other musician. By age 11, he knew he wanted to be a musician. Jim was drawn in to the harmonies of the groups of that era. In grammar school, he formed a Beach Boy's Tribute band to do a concert in the school auditorium.
In high school, with his friend Eddie Travis, he helped form a band to play the high school dances and local VFW teen night gigs. 
After high school, the band grew to a 6 piece rock and roll band with Jim now on Bass and vocals. The direction soon turned to the country rock sounds of the day.
Within a few years, the group narrowed down to a trio with Paul Mosner on Drums, Jim on Bass, and a multi talented Larry Sliker on guitar, fiddle, banjo, and a multitude of instruments that Larry would show up with. The emphasis was on the harmony of the group.
Around the turn of of the centry, the members began to move away and turn to new interests.
New Door Opened
After moving to the northwest Catskills, Jim found a whole new world of musicians with a diversity of genre's. It was an invitation to an open mic that changed things again for Jim.
It was at that open mic that Jim discoverd a group of guys that just meshed together instantly. That group became the house band and finally a band of players that still gather to play gigs and open mic to this day.
Jim has mostly settled into a solo act with his acoustic guitar. The diversity of over 50 years of playing makes Jim a favorite on the local scene playing everything from old 50's country standards to today's country and outlaw sounds.